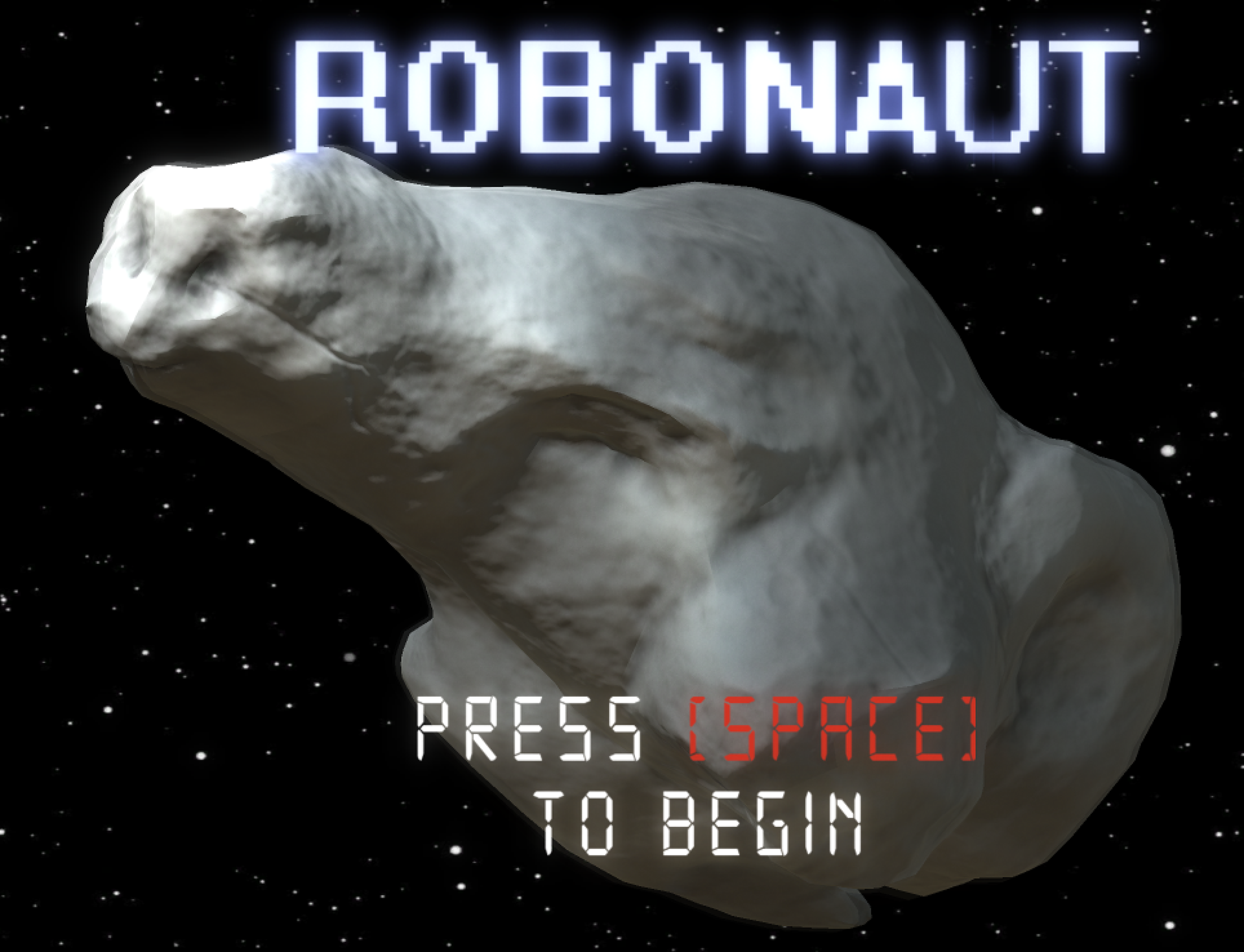 Robonaut (Indie Galactic 2016)
Robonaut is a top-down 3D Arcade game where the player operates a single robotic astronaut, racing against the clock to mine resources while experiencing the rewarding challenges of asteroid mining.
Robonaut's ship, asteroids, and UI were done through referencing of NASA documentation and advised by NASA engineers that were at the event in order to provide a realistic outer space experience.
My Tasks:
 • Balancing and testing Asteroid gameplay values
 • Developing a Mining Tool progression system
Information:
Team Size: 7
Engine: Unity 4
Platform: PC
Development Period: 3 Days
 • Winner of the Best in the Universe Award and $2,000 Prize by Space Florida at the 2016 Indie Galactic Space Jam
 • Finalist at I/ITSEC 2016's Serious Games Challenge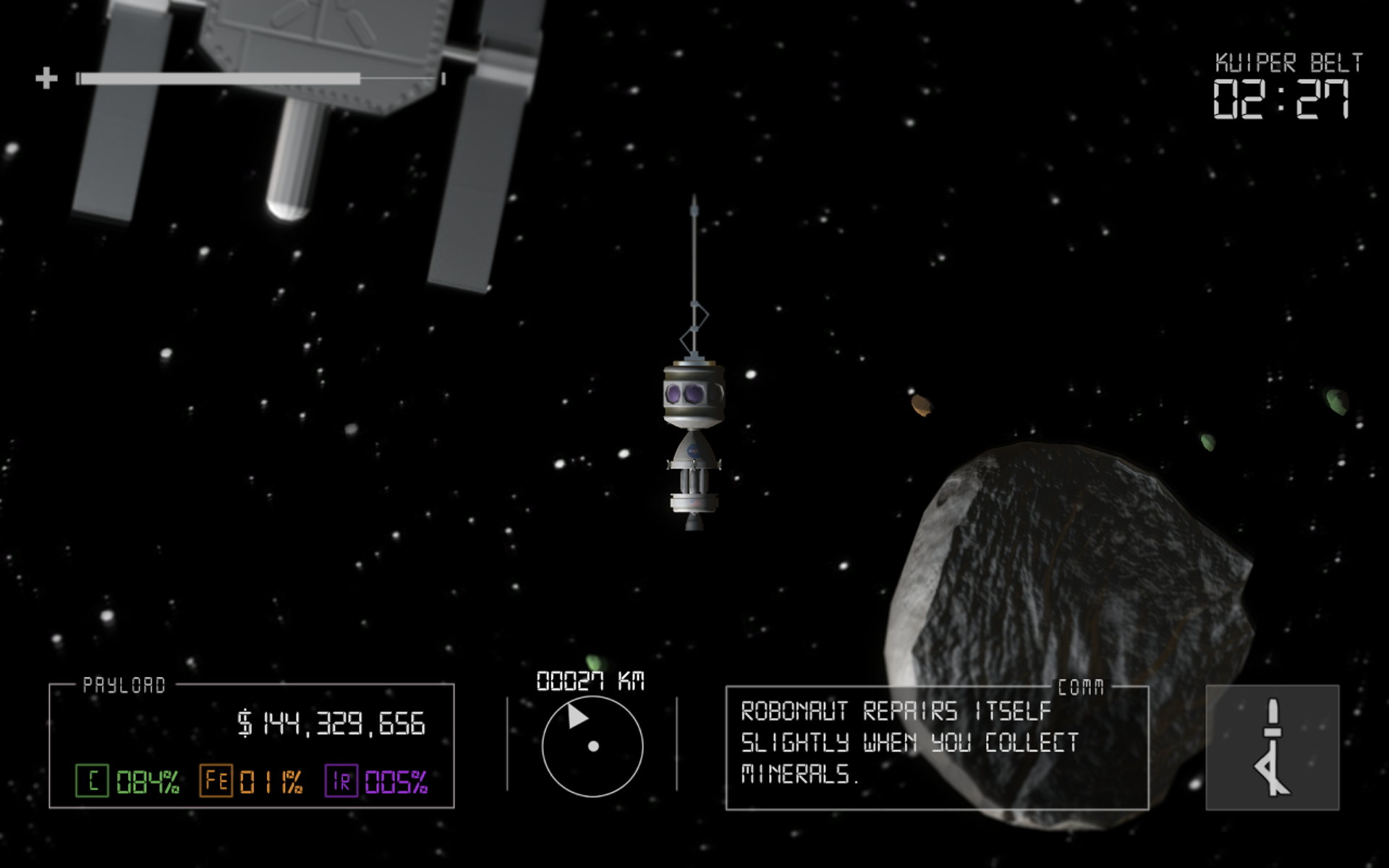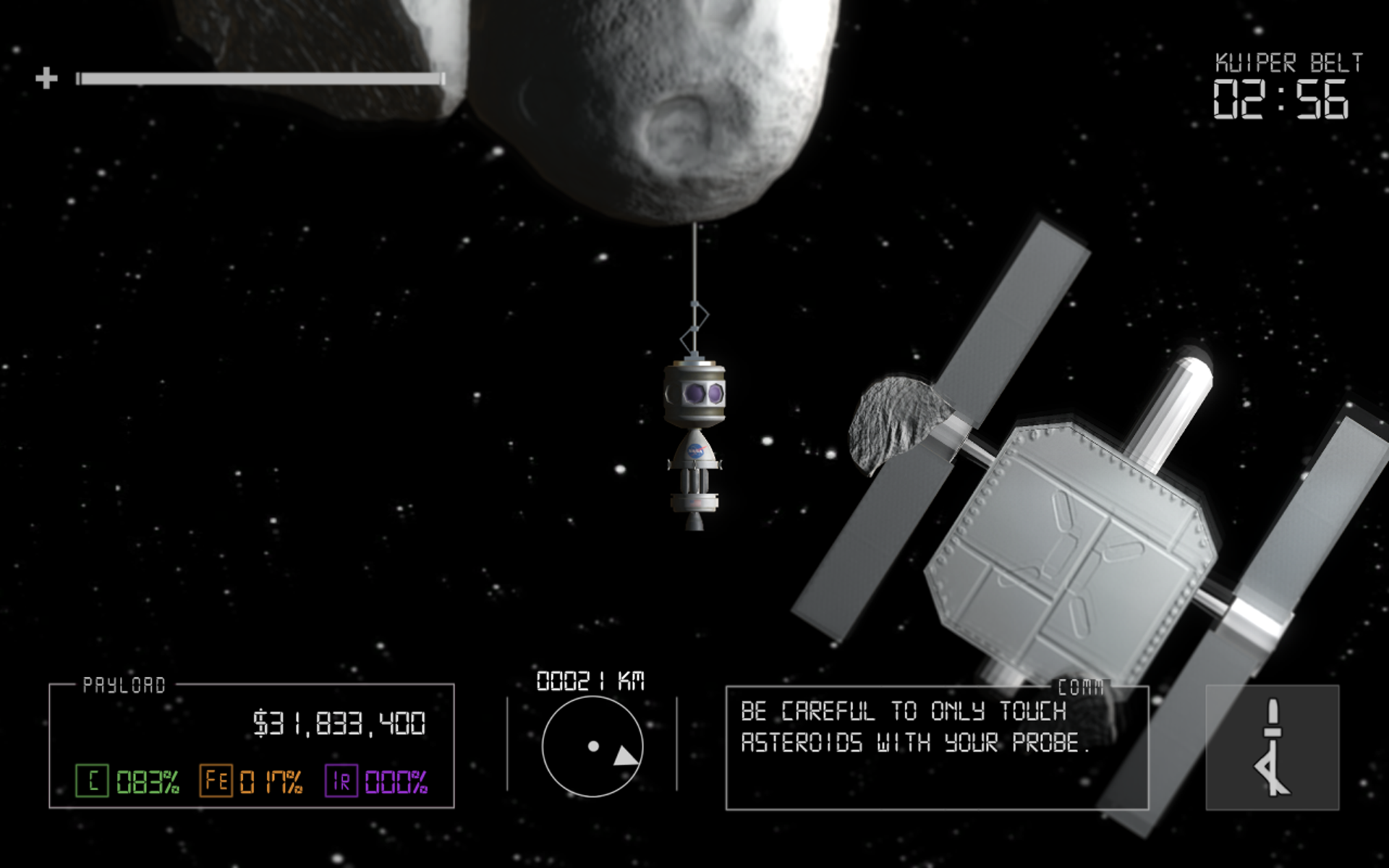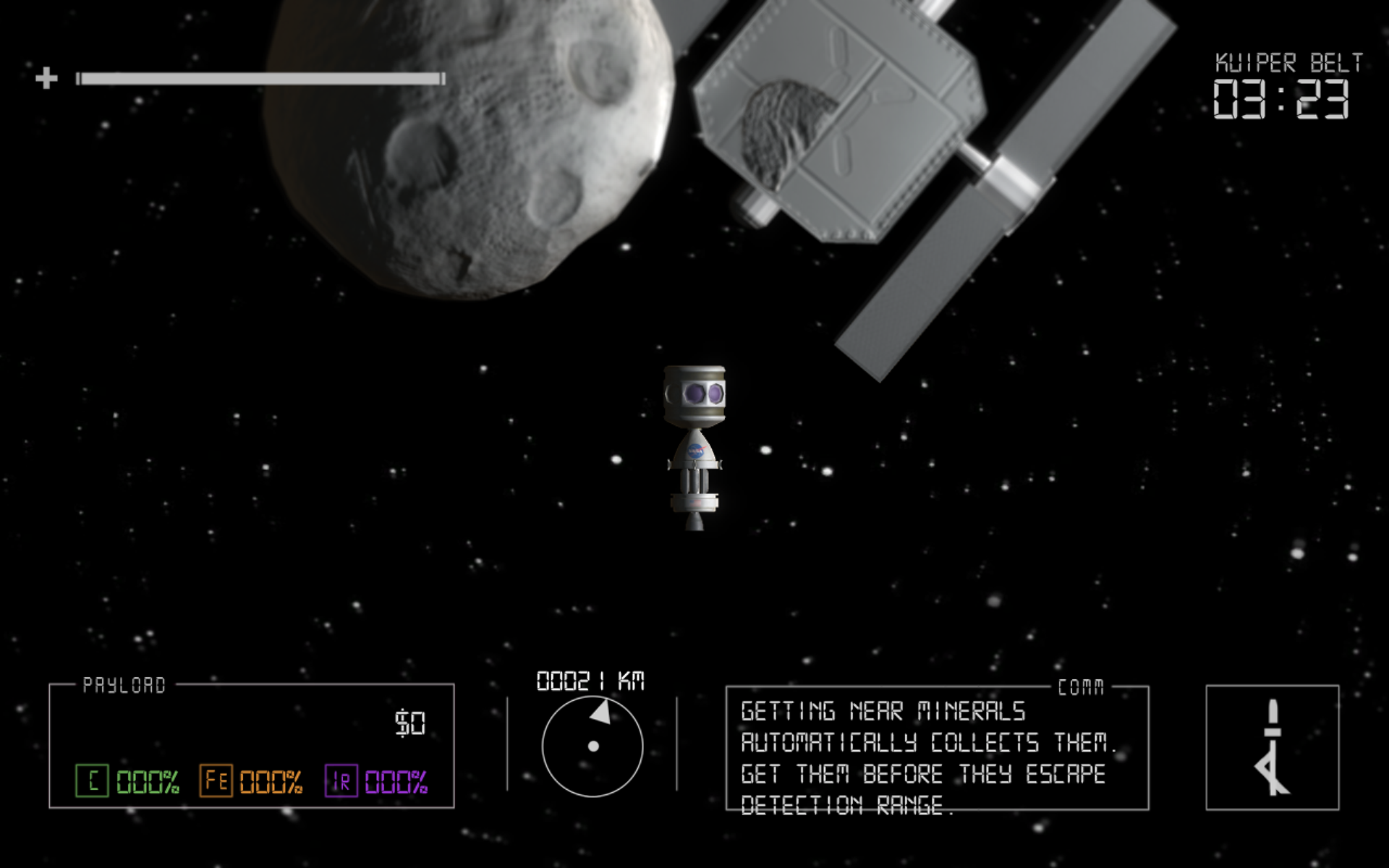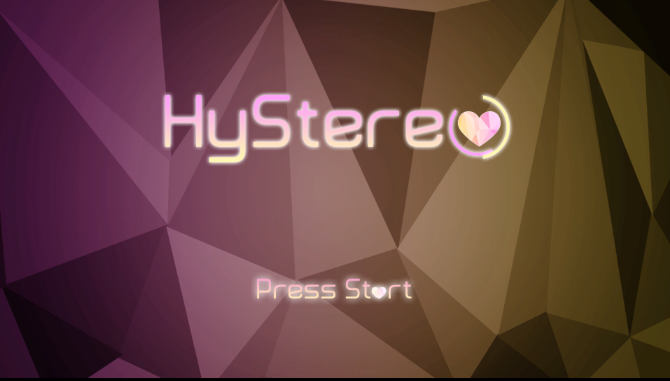 HyStereo (Global Game JAm 2017)
HyStereo is a 2D Rhythm-Arcade game where two players must share a controller and rotate their joysticks to shield against a wave of beat-synchronized attackers to protect the heart within.
HyStereo features enemy waves that vary in speed and path, but all of them come on beat to it's Synthwave soundtrack. The dual-stick use and increase in challenge with the energetic beat provides a fun and cooperative experience.
My Tasks:
 • Created and implemented enemy beatmaps synced with the soundtrack
 • Developed various enemy types and paths
Information:
Team Size: 8
Engine: Unity 4
Platform: PC
Development Period: 3 Days
Solar Windsurfer (Indie Galactic 2018)
Solar Windsurfer is an endless runner in which you play a young alien named Grom who is learning how to surf on solar winds.
All Gordnats are resistant to extreme heat and get their kicks from flying up and around jets of space radiation and through magnetic fields on the surface of the sun. The Gordnats worship the sun, not just because of its recreation potential, but because of its impressive plasmic maneuverings, so they share their knowledge of its scientific properties with each new generation.
My Tasks:
 • Designing ramps, rings, and level layout
 • Lighting and SFX
Information:
Team Size: 9
Engine: Unity 2018
Platform: PC
Development Period: 3 Days
 • Winner of the 2nd place prize of $1500 by Space Florida at the 2018 Indie Galactic Space Jam